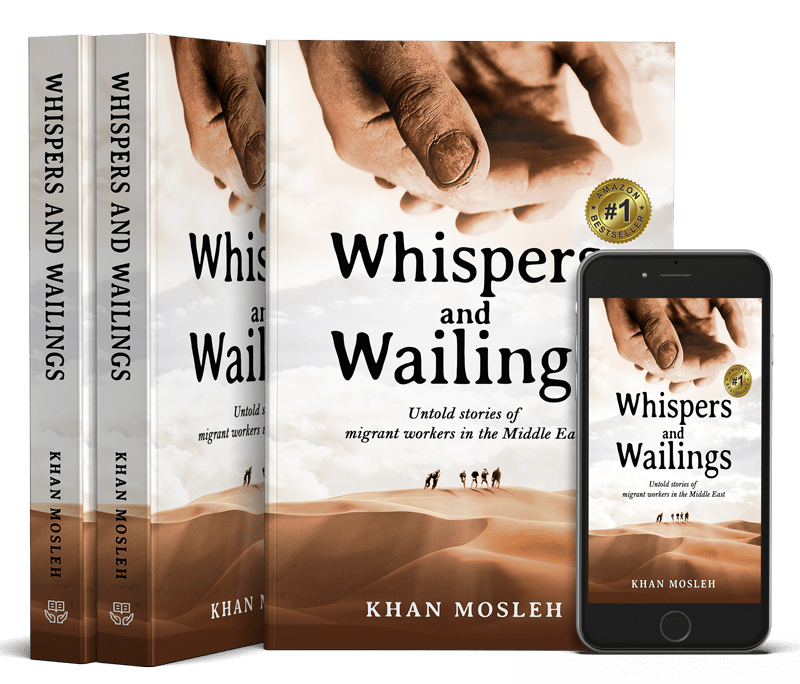 Untold stories of migrant workers in the Middle East
The book "Whispers and Wailings" is based on eight years of research. The author, Prof. Khan Mosleh, has been in various countries in the Middle East since January 1, 2012, for employment and teaching. In this long journey, he has have come in contact with thousands of Bangladeshi immigrant workers and heard from them the tragic history of their lives. Although the workers are termed 'remittance fighters,' they are neglected and neglected on their own country's soil. In the Middle East, they are called 'Miskin.' These heroic workers sacrifice their happiness for 12 to 14 hours daily and seven days a week or some 29 days a month and bring smiles to the faces of the country and family. When the author came in contact with Hossein, a housemaid in a neighboring house in 2016, he came to know the details of his daily life. After seeing Hossein up close and knowing his unknown life story, a latent desire arose in the author's mind that these workers need to tell the unknown chapter to the world. So he started recording different people's words little by little, and it has been continued till now. The book tells the life story of the workers and describes the geographical and social aspects of the Middle East to acquaint the readers. The book includes an article on what you need to know about employment abroad, especially in Qatar and UAE. The book is dedicated to the cause of millions of immigrant workers.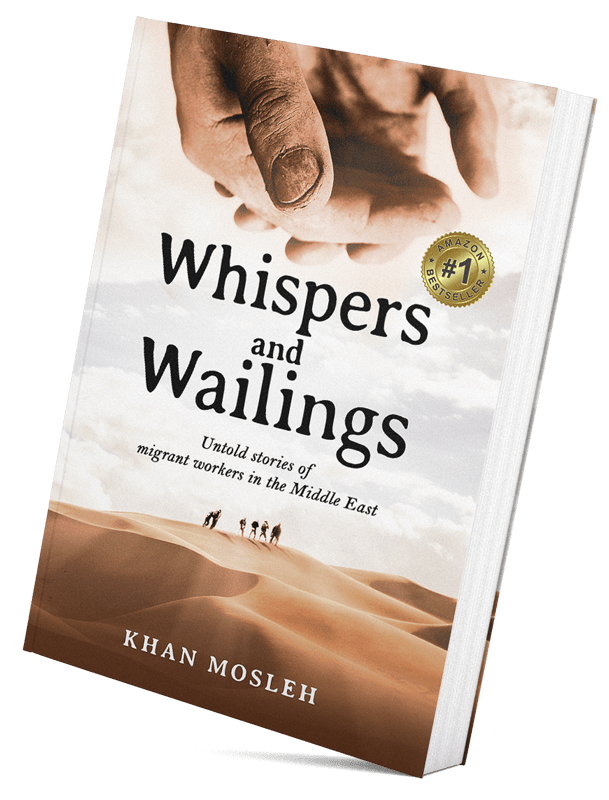 Buy "Whispers & Wailings" from Amazon
Excellent read. Practical view of hardworking Bangladeshi workers in Middle East.
It is a big decision for someone to leave their family and their country, but they do so to improve their own life, and the lives of the people in their family. They head to the unknown land in hopes to earn enough money to help their family thrive. Unfortunately, the migrant worker may soon realize that much has been been sacrificed to work there. This author beautifully lays out the hardships of Bangladeshi workers in the Middle East. He essentially gives a ' voice to the voiceless'. The suffering of the Bangladeshi migrant worker is ignored by their employer, but it needs to be told to the world. The author is formidable is bringing their plight to the forefront. It can sometimes be heart wrenching and difficult to read how one can be exploited is such ways, however, the more we know, the more we can speak for the migrant worker. Many thanks to the author for taking the steps to show how our countrymen have sacrificed so much and are paying a great price in order to help their family improve their station in life.
Excellent resource for researchers. Simple, but candid picturization of unsung heroes.
I read this book with the hope to see improvement of the Bangladeshi migrant workers living currently over there compared to the time while I was working in Saudi Arabia, in 1988-1993, as a consultant to Saudi Ministry of Finance. Alas! Author's appalled picture, page after, of meagre living but dreams of a better future for Bangaldeshi migrant workers, reminds me the fate of Satyajit Ray's Pather Panchali's Harihar's diminishing existence, which has been retold as "their fate does not change". On the book itself, I found a well written documentary masterpiece by Prof Mosleh Khan, simple picturisation of feelings of actors, and weaving through and under and around each other, which I hope can be used by researchers in UNO human rights agency, and practitioner NGO for help in fulfilling dreams of a better future of Khan's unsung heroes, Bangladeshi migrant workers.
Well written perspective on a very interesting topic!
A lot of thought and care was definitely put into this account of such a serious topic! I love how the author shares a mix of his research findings and his personal experiences to convey the deep emotions tied to this matter! Would definitely reccomend this book to anyone who wants a personal perspective on the harsh reality that immigrant workers go through everyday! Glad someone is speaking up about this issue!
It's a must read!
Writer described the life of Migrant workers in Middle East. Stories of heart breaking and inhuman conditions they live, but still grind in the scorching heat. Just to provide for the family. At the end, writer experience and principal of life are a must follow! Anyone can be benefited to follow these 6D. You will find so many more life experiences. At time you will cry with writer not knowingly! Five stars *****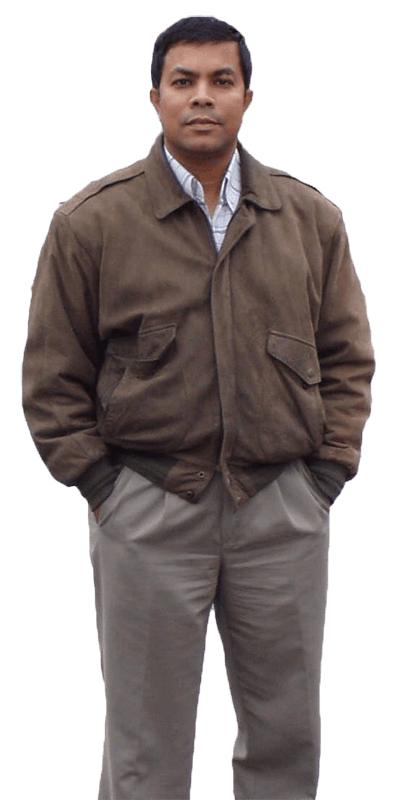 Prof. Khan Mosleh was born and raised in Kushtia, Bangladesh. His primary and secondary education began in Kushtia; upon completion, he left Kushtia and studied Applied Physics & Electronics at Dhaka University, often called the "Oxford of the East." In March 1982, he came to the United States of America in my pursuit of higher education. Professor Mosleh is currently teaching for the University of Maryland Global campus in its European division, primarily in the Middle-east region. During the last eight years, he had done extensive research on the condition of third-world country nationals (TCN) working in the Middle east. Their sub-standard living conditions and inhuman treatment by their employer. They are the victims of modern-day slavery. Prof.Mosleh interviewed about a thousand TCNs in the last eight years about their living conditions, pay rates, working conditions, mistreatment & abusiveness at work, CTIP (combating trafficking in person), and their family background. The book "WHISPERS and WAILINGS" is based on these unfortunate migrant workers. He wrote and published the Bengali version of this book, "SONAR HORINER KHONJE," in Bangladesh. His first published book, "ATTMOPROKASH," became the #3 best-selling list in Bangladesh. The author also translated "The Kite Runner by Khaled Hosseini" in the Bengali language.
Buy "Whispers & Wailings" from Amazon